maryam sejak gondol ni kan ya ampun sangat geram rasa nak ngap ngap. every time dia buat aksi memang jadi mangsa gomolan lah. dah la mummy memang suka orang *ehem*.ok kembali kepada cerita maryam.
jumaat lepas datuk and nenek i ataupon moyang and tok yang kepada maryam datang cukur rambut maryam. reaksi maryam masa cukur rambut, awal-awal biasa lah. dia memang marah orang main-main kepala. masa mandi pon dia tak suka mandi kepala. bila badan senyap jer.
awal-awal punyalah dia menjerit, pastu bila dah gondol dah sikit senyap jer. i ingat tido. rupanya tak. mata terbuka jer. pastu air liur meleleh-leleh. syok orang main kepala la tuh~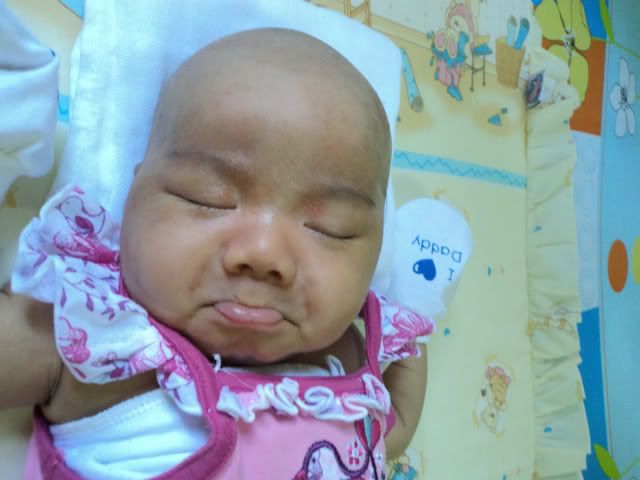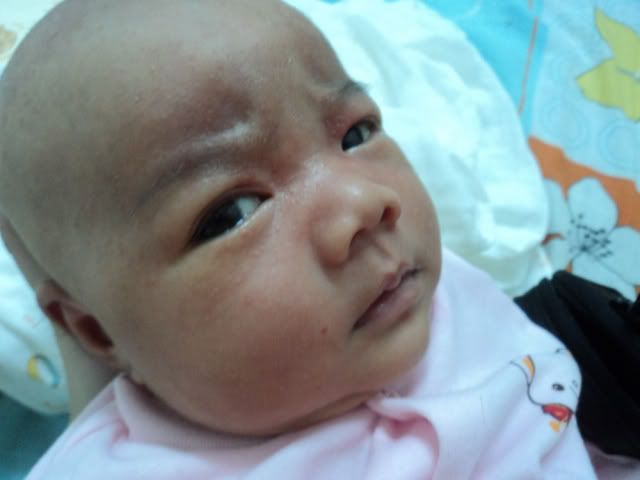 my baby
semo ga berjumpa lagi kalau tenet mengijinkan.